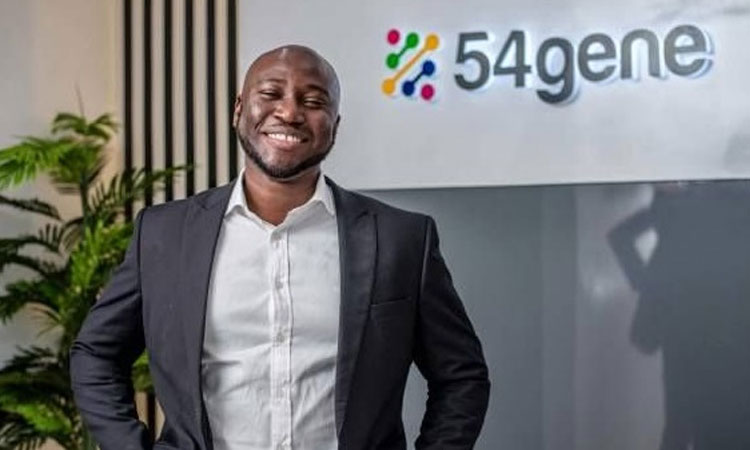 Nigerian healthtech platform 54gene has secured a $4.5-million seed round from several investors — including Y Combinator, Fifty Years, Better Ventures, KdT Ventures, Hack VC and Techammer, among others.
The announcement was revealed by TechCrunch in an articleyesterday.
The platform which aims to improve drug discovery by researching the genetically diverse African population, was founded by Abasi Ene-Obong (pictured above) and has offices in Lagos and San Francisco.
According to a Y-Combinator blog piece in March, 54gene was being developed at the time by Stack Diagnostics, a company co-founded by Ogochukwu Francis Osifo (who is also 54gene's VP of Engineering) in September last year and headquartered in Delaware, in the US.
Last year Stack Diagnostics received funding of about $15 000 from early stage investment platform Nigerian Microtraction (see this story). The startup also took part in Y-Combinator's Winter 2019 batch (see here).
This, while 54gene was part of Google Launchpad Africa's third cohort which graduated last month (see this story and this one).
According to TechCrunch, Ene-Obong has a doctorate in cancer biology from the University of London, a master's degree in business administration from Claremont College in California and a master's degree in human molecular genetics from the Imperial College of London.
The publication reported that the startup is busy collecting data from 10 of Nigeria's largest research and public hospitals and aims to bring in 40 000 samples of participants for its biobank.
In a statement on its blog yesterday, the startup stressed that all participants in its biobank will be asked to contribute their genetic material voluntarily, and that the company will follow all internationally recognised standards to ensure data privacy and security.
In the same statement the startup said the investment will enable it to continue building its pan-African biobank as its expands across the continent and to partner with research and development organisations around the world.
"We believe that the future of global genomics will be built in Africa, and we're grateful to have found partners who are committed to making our shared dream a reality," said the startup.
Without going into detail, the startup said it is also looking to make new hires.
Featured image: Founder of 54gene, Abasi Ene-Obong (Twitter)